Organics Recycling & Solutions
Revolution Resource Recovery specializes in recycling organic food waste in Vancouver, and finding ways to transform this waste to something more useful. We work with businesses of all sizes, in all industries, to better manage their food waste in Vancouver. From office buildings, to retail operations, restaurants and cafeterias, we'll help you design a plan that effectively creates as little waste as possible.
Our Organics Recycling in Vancouver
As of 2015, the City of Vancouver and Metro Vancouver has banned placing food scraps in disposal bins to be sent to landfills. Our processing system can remove up to 99.99% of all food waste from its containers and packaging, allowing us to repurpose both the perishable material and the container. This compost material is taken to places like our Revolution Ranch, where we turn it into organic material that gets used to grow organic alfalfa, organic hops and more!
The Revolution Resource Recovery Difference
The team at Revolution Resource Recovery is passionate about doing our part to keeping as much waste out of our landfills as possible. We sort through all the food waste that arrives at our Vancouver facilities, and turn 99% of this compostable material back into reusable material.
If you're interested in learning more about our organic food waste programs in Vancouver, contact us today! We can provide you with a free quote for your business.
METRO VANCOUVER: ORGANICS BAN
Recent changes to recycling and landfill legislation across Metro Vancouver have made it unlawful to dispose of food waste. This has given Revolution the opportunity to fully showcase our Resource Recovery Parks, where we process all forms of organic food and packaging waste.
Our visionary material recovery facilities (MRFs) were designed and constructed over the past 5 years in anticipation of this very event. Our unique and advanced systems will allow all residences and businesses to be able to recycle their organic material with minimal effort and at a previously unattainable level of success.
This is our home too.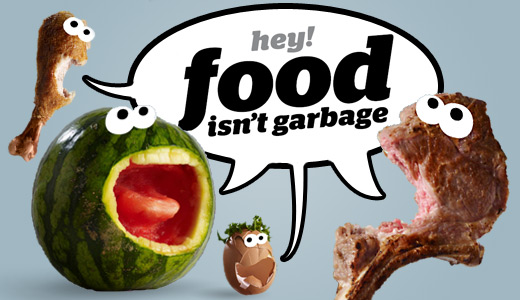 REVOLUTIONARY ORGANICS PROCESSING
Bagged Organics
Revolution Resource Recovery Parks are the only licensed facilities in BC that have been designed to accept organic food material in plastic and compostable bags. Our state of the art facility enables us to process bags and organic material separately, allowing us unprecedented organics recovery rates of over 98%.
De-packaging of Food and Beverage
Our technology also allows for de-packaging of all food and beverage products. This includes expired, recalled and excess packaged or bulk foods of any kind.
We accept all quantities of canned, boxed, plastic wrapped, or loose food- everything but glass.